Main Content
Hawai'i Island Festival of Birds
October 21, 2023
Hilo, HI
HIFB is BACK!
2023 Festival Theme:
Hawai'i's Amazing Biodiversity
The Hawai'i Island Festival of Birds is a celebration of native birds, presented by the Hawai'i Wildlife Center and Conservation Council for Hawai'i. The 2023 festival will be in-person after a two-year hiatus. This revival will be a full-day event focused on community, culture, and conservation efforts to save our native manu and include a hōʻike, expert guest speakers, and a bird fair. Proceeds raised from the festival supports native bird hospital care and conservation efforts.
October 21, 2023 9am – 6pm | Grand Naniloa Hotel Hilo

>>> Presale Tickets On Sale Here  <<<

More Information
Hōʻike
'Oli, mele, and hula can have critical conservation effects by invigorating energies around our native manu. We are asking Hālau to showcase up to two hula featuring native bird theme(s) in the Hōʻike. As a mahalo, presenting Hālau members will receive complementary admission to the festival and an opportunity for a special birding trip with the DNLR Division of Forestry and Wildlife. More information and application below. All ages welcome. Please join us!
Hōʻike Information & Application
Special Guest Speakers
Included in the Hōʻike are presentations on native birds and important conservation issues from Noah Gomes, Bret Mossman, 'Āhuimanu, the Birds not Mosquitoes Project, and a panel from Hakalau Forest National Wildlife Refuge. (Full schedule to come)
Bird Fair
Explore conservation booths, local artists and crafters, and more! Exhibitors will share their important work and all vendors selling items will have native bird themes represented in their designs, artwork, or crafts.  Get ready for some awesome shopping.
Who's Going to Be at Bird Fair?
Hawaiʻi Wildlife Center | Conservation Council for Hawaiʻi | Kahua 'Āina | Laulima | Nā Ala Hele Trails | Friends of Hakalau Forest NWR | ʻApapane Pottery | Patrick Ching | Laupahoehoe Graphics | Hawaiʻi Pacific Parks Association | Little Outcrop | American Bird Conservancy/Birds not Mosquitoes Project | Mountain House Stained Glass | Hawaiʻi Audubon Society | Tommy Adkins Photography | Friends of Midway Atoll | Nā Koa Manu Conservation/Maui Forest Bird Recovery Project | ʻAlalā Project | Kauaʻi Forest Bird Recovery Project | Hawaiʻi DLNR Division of Forestry and Wildlife | Wandering Finch | Nene Conservation and Research | Dread Pirate Pottery | University of Hawaiʻi Cooperative Extension Rapid Ohia Death Program | Margaret Barnaby | Tropical Funk
---
Accommodations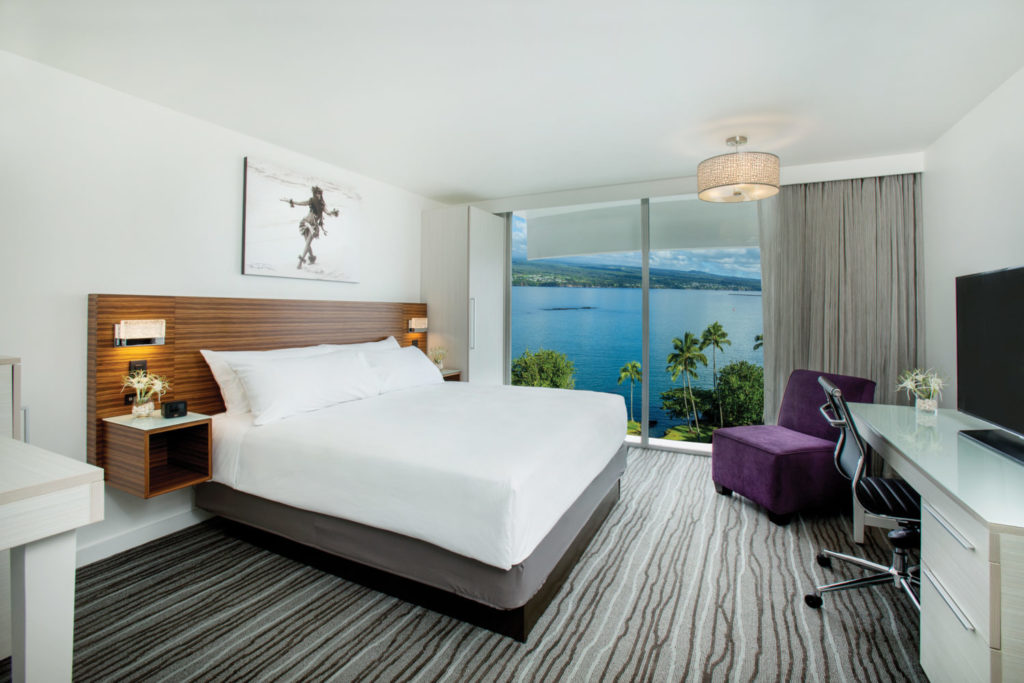 Mahalo to the Grand Naniloa Hotel Hilo, our exclusive hotel partner for the 2023 Hawai'i Island Festival of Birds! For those flying in for the festival (or for local folks looking for a fun staycation), we have a booking link available for a special HIFB room rate at the Grand Naniloa. Book your stay using the link below for a great discount and waived resort fee.
Available Rooms – Grand Naniloa Hotel Hilo – a DoubleTree by Hilton
Terms: the special festival rate is available for stays between Oct. 20 and 22.
Reservations must be made by October 7 take advantage of the promotional rate.
---