Let's set the stage as we begin our journey to explore the 'Io. Take a trip with us through time, from 700,000 years ago to today!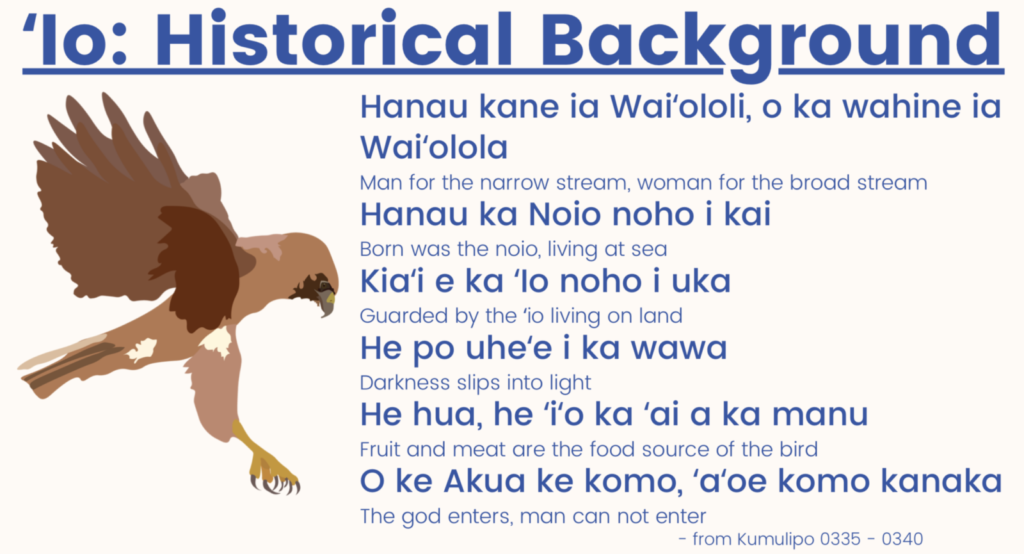 Natural History of the 'Io (Hawaiian Hawk)
Video length: 8 min 20 sec
Frequently-Asked Question
Where does the 'okina go? Is the Hawaiian Hawk's name spelled 'Io or I'o? The correct spelling is 'Io, with the 'okina in front of the letter I.
How to tell if an 'Io is an adult or a youngster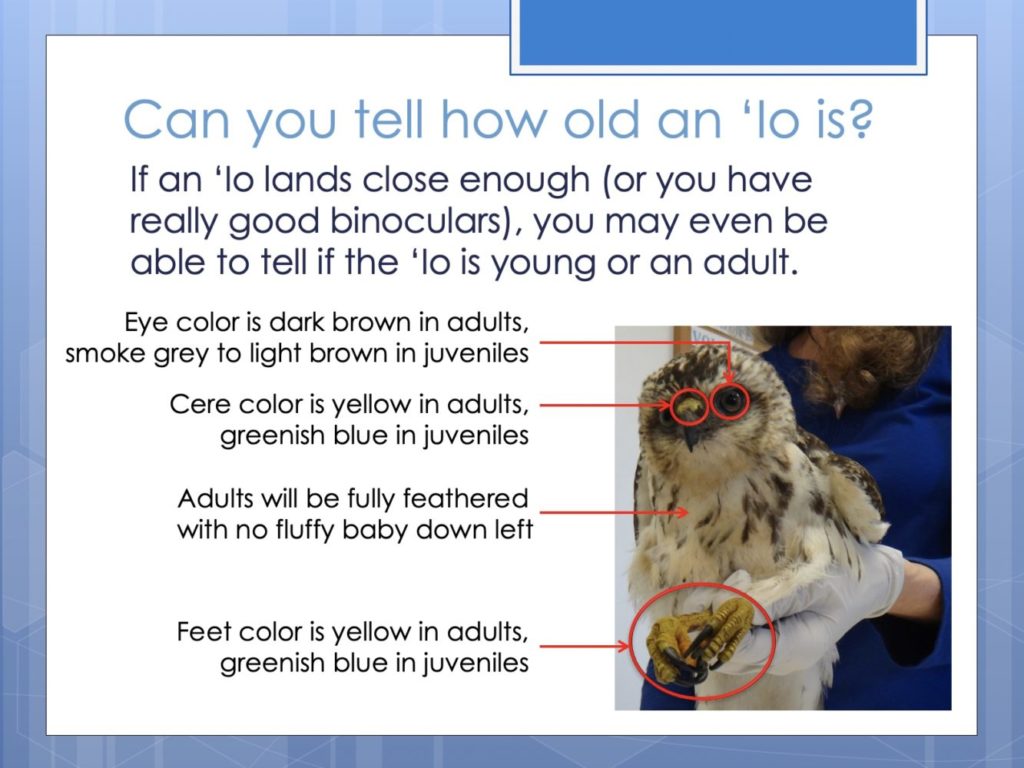 Parts of an 'Io