As Hawai'i's state tourism agency, the
Hawaii Tourism Authority
uses its research, industry and marketing expertise to develop and implement the state's strategic tourism marketing plan. Equally important, the HTA is responsible for supporting programs that enhance and showcase Hawai'i's people, place and culture in order to deliver an incomparable visitor experience. The HTA has generously support the festival since our inception.
Hawaiʻi Forest & Trail
was founded in 1993 by Rob and Cindy Pacheco with a vision of sharing the splendor of Hawaiʻiʻs natural world with their guests and to inspire conservation of Hawai'i's endangered environment by building connections between people and place. From their initial rainforest bird walk, the company has expanded their eco-adventure offerings to include exploring volcanoes, stargazing atop Maunakea, waterfall walks and specialized birding tours. Celebrating 25 years in business, the company continues to practice their credo "conservation begins with education" through outreach with local schools, sponsored community conservation talks and learning opportunities, and providing paid volunteer time to their staff.
Debbie Anderson launched
Destination Marketing Hawaii
in 1998 with the goal of representing top U.S. and international publications for advertising sales throughout the state of Hawaii. Now in its 19th year, the company has grown from handling three publications to a portfolio of 40+ print publications and online media, including National Geographic, Wall Street Journal, ForbesLife, Los Angeles Magazine, Seattle Metropolitan and the largest trade title, Travel Weekly.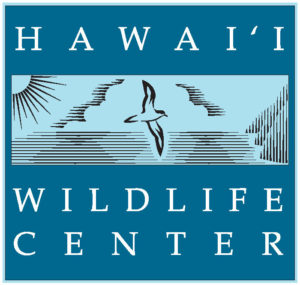 The
Hawai'i Wildlife Center
is a state- and region-wide wildlife response and conservation organization. Their programs include disaster response and responder training, contingency planning, research and hands-on wildlife rehabilitation at their wildlife hospital in Kapa'au, on Hawai'i Island. The Hawai'i Wildlife Center is a 501(c)(3) non-profit organization with the mission of protecting, conserving, and aiding in the recovery of Hawai'i's native wildlife through hands-on treatment, research, training, science education and cultural programs.
The Hawaii Island Coast to Coast Birding Trail is administered by
DOFAW
. The mission of DLNR's Division of Forestry and Wildlife is to responsibly manage and protect watersheds, native ecosystems, and cultural resources and provide outdoor recreation and sustainable forest products opportunities, while facilitating partnerships, community involvement and education. Mālama i ka 'āina