Founders and Festival Partners
Hawaiʻi Forest & Trail
was founded in 1993 by Rob and Cindy Pacheco with a vision of sharing the splendor of Hawaiʻiʻs natural world with their guests and to inspire conservation of Hawai'i's endangered environment by building connections between people and place. From their initial rainforest bird walk, the company has expanded their eco-adventure offerings to include exploring volcanoes, stargazing atop Maunakea, waterfall walks and specialized birding tours. Celebrating 25 years in business, the company continues to practice their credo "conservation begins with education" through outreach with local schools, sponsored community conservation talks and learning opportunities, and providing paid volunteer time to their staff.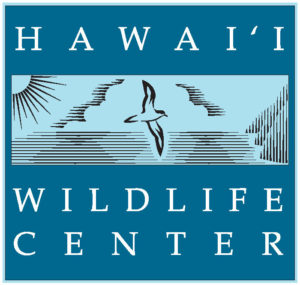 The
Hawai'i Wildlife Center
is a state- and region-wide wildlife response and conservation organization. Their programs include disaster response and responder training, contingency planning, research and hands-on wildlife rehabilitation at their wildlife hospital in Kapa'au, on Hawai'i Island. The Hawai'i Wildlife Center is a 501(c)(3) non-profit organization with the mission of protecting, conserving, and aiding in the recovery of Hawai'i's native wildlife through hands-on treatment, research, training, science education and cultural programs.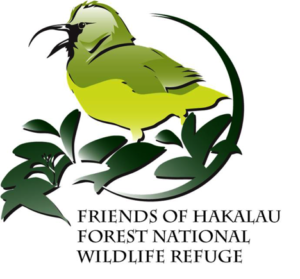 The Friends of Hakalau Forest National Wildlife Refuge is a 501(c)3 non-profit organization devoted to helping the Refuge achieve its mission of conserving the flora and fauna of Hawaii by fostering public understanding, enjoyment, and conservation of the natural and cultural resources of the Hakalau Forest National Wildlife Refuge and its surrounding ecosystems; Providing volunteer assistance on important Refuge projects; Working with elected officials in support of the Refuge mission, and Raising funds to help support the purposes and goals of the Refuge.
For over a decade, Alaska Airlines has proudly served the Hawaiian Islands and now offers the most nonstop flights from Hawai'i to the most destinations on the West Coast. Known for their genuine, caring service, they provide power outlets at every seat, free movies and TV shows, fresh meal options, and Alaska's Famous Companion Fare™ offer with the Alaska Airlines Visa Signature® Card. Every day, Alaska Airlines is focused on creating an airline people love, with award-winning service and great value, low airfares and a generous loyalty program.