Posters
ʻAlalā Love, a blockprint by Caren Loebel-Fried, depicts the last known wild Hawaiian crows, the Kalahiki Pair. Inspired by a Jack Jeffrey photograph, the rising sun celebrates the recent release of captive-bred birds into the rainforest of Maunaloa and shines hope for the ʻalalā's continued survival.
Art Poster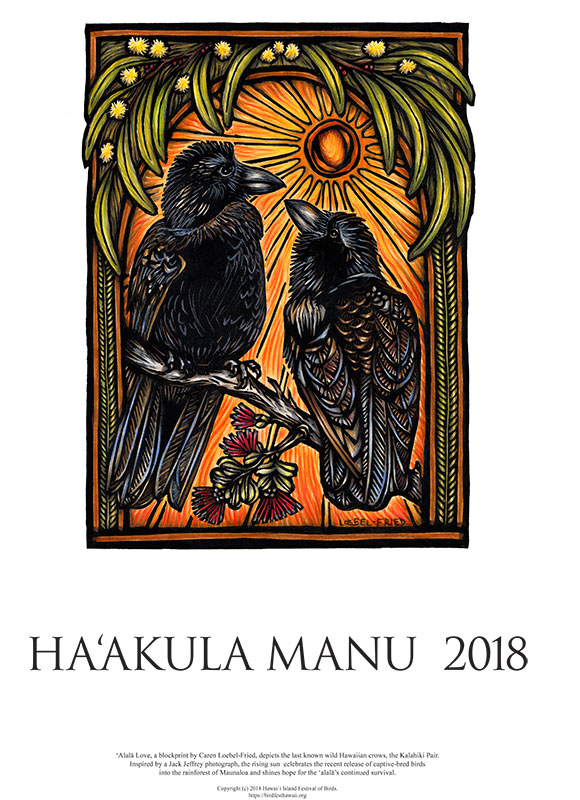 Sizes
12×18: $15
24×36: $50
Festival Poster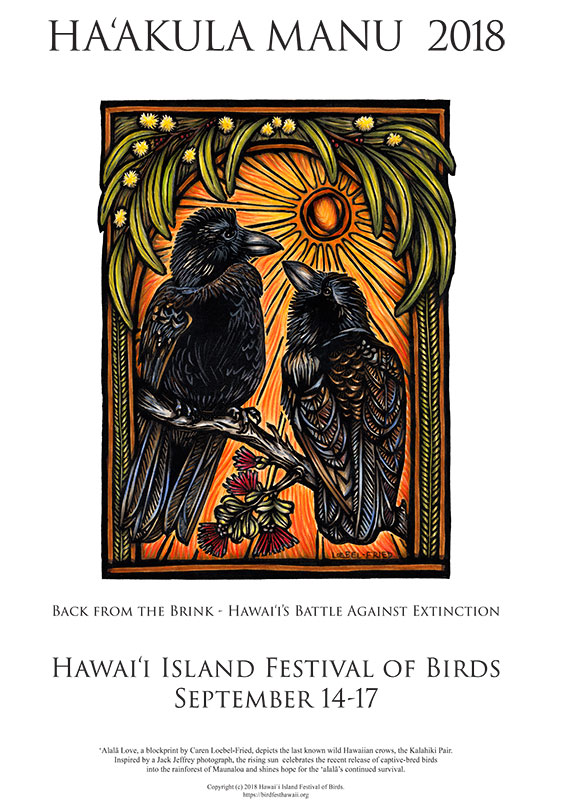 Size
12×18: $15
---
T-Shirts
Sizes
Small, Medium, Large, XL: $26
2XL, 3XL: $28
---
Stickers
Stickers are printed on weatherproof vinyl. Stick them anywhere and display the proudly!
Prices
ʻAlalā Love: $4
HIFB Logo: $4
Iiwi Bird: $3
Decal Bundle (All three stickers): $10