Event Navigation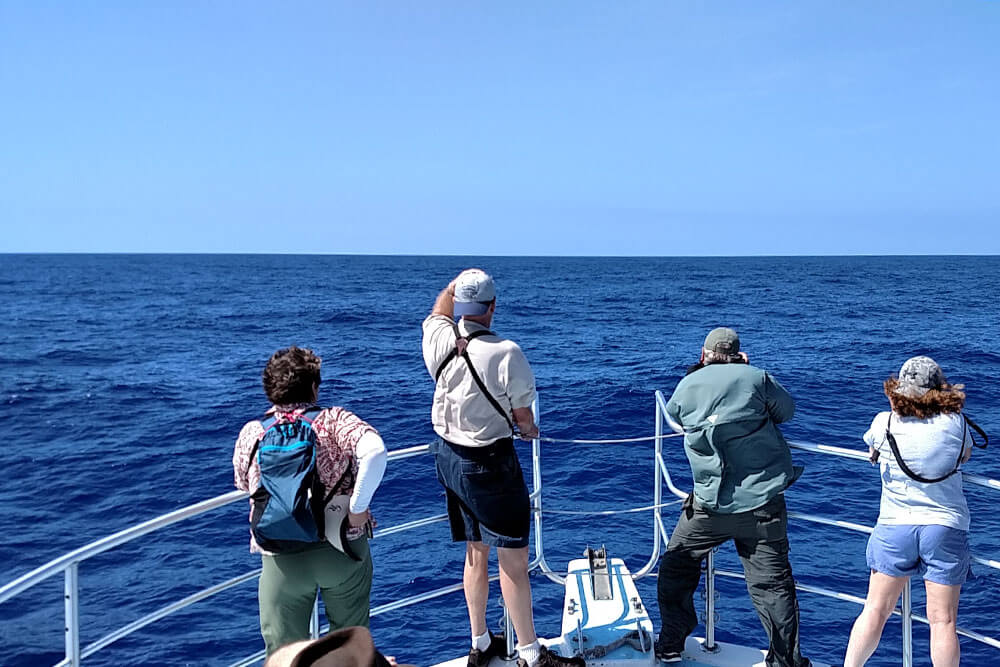 Kona Coast Pelagic Birding Morning Tour
October 25 @ 7:00 am

-

12:00 pm
Birding by boat! Depart from Honokohau Harbor and join our experienced birding guides who will help you spot and identify birds and sealife seen, while enjoying views of the Kona coastline.
Target Species: Mottled Petrel, Ulili, Juan Fernandez Petrel, Hawaiian Petrel, Black-winged Petrel, Bulwer's Petrel, Wedge-tailed Shearwater, Buller's Shearwater, Sooty Shearwater, White-tailed Tropicbird, Great Frigatebird, Brown Booby, Red-footed Booby, Pomarine Jaeger, Brown Noddy, Black Noddy, Sooty Tern, White Tern.
Pricing: $125
Meeting: 6:45am Honokohau Marina at Jacks Honkohau Harbor Shop.
*Honokohau Marina & Small Boat Harbor is located between Keahole Airport and Kailua-Kona town and just south of Kaloko-Honokohau National Historic Park. Make a turn towards the harbor at the intersection of Hwy 19 and Kealakehe Pkwy. Pass the first right turn at the harbor and continue straight until second right turn and continue until you see a harbor store on the right. Our meeting location is in front of Jack's Diving Locker's Harbor Store. Our boat is docked next to the store.
Meal Provided: Continental Breakfast, Snack & Water
Restrictions: This is an open water boating experience.