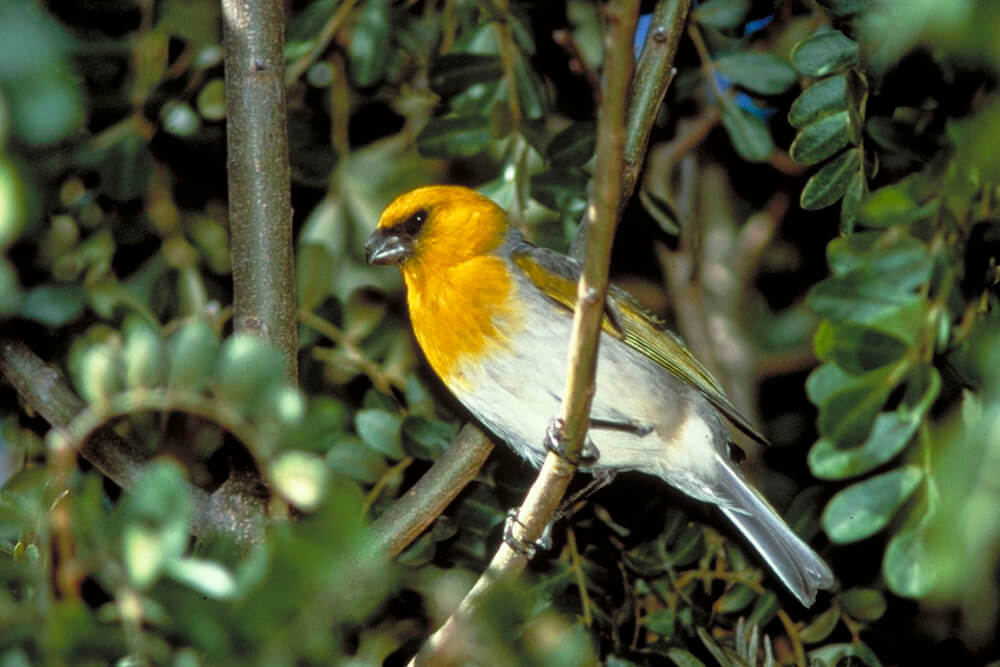 Hawaii Island Coast to Coast Birding Trail Community Bird Walks | Palila Discovery Trail
October 16 @ 8:00 am

-

3:00 pm
Discover Hawaii's birds with local guides. Free by reservation to Hawaii Island residents.
Palila Discovery Trail
Take a journey through Mauna Kea's high-elevation dry forest. High above tropical rain clouds, this forest has adapted to an extremely dry and cold climate normally found on continents. You will see plants and animals found nowhere else in the world as you explore this special place. This forest is one of the last large tracts of dry forest left in Hawai'i. While there are serious threats to this forest, restoration efforts are helping to protect this special home of a critically endangered bird, the palila.
Tour Times:
8:00am – 10:00am
10:30am – 12:30pm
1:00pm – 3:00pm
Limited availability. Reservations open August 1, 2020