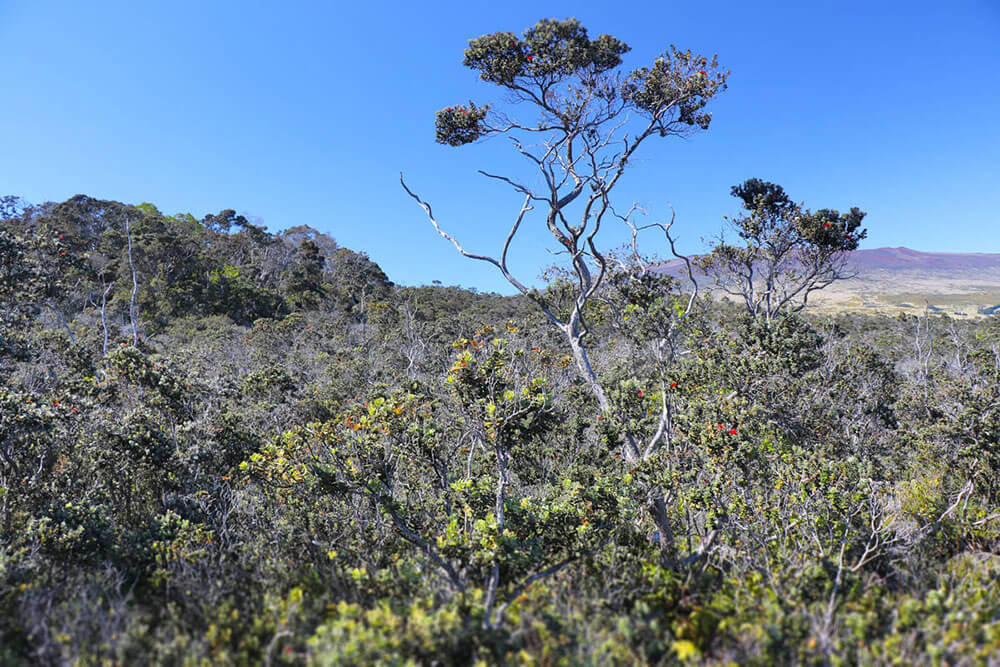 Hawaii Island Coast to Coast Birding Trail Community Bird Walks | Kaulana Manu Nature Trail
October 16 @ 8:00 am

-

3:00 pm
Discover Hawaii's birds with local guides. Free by reservation to Hawaii Island residents.
Kaulana Manu Nature Trail
Kaulana Manu (formerly Kīpuka 21) is a family friendly interpretive trail in a pristine kīpuka (older, forested pockets spared from lava flows). A favorite of birders, this is a good spot to catch a glimpse of many of Hawaiʻi Island's native forest birds. If you're lucky, you' ll may see endangered Hawaiian birds like ʻakiapōlāʻau, ʻakepa, and ʻalawī.
Tour Times:
8:00am – 10:00am
10:30am – 12:30pm
1:00pm – 3:00pm
Limited availability. Reservations open August 1, 2020