Event Navigation

Opening Reception & Film Festival
September 14, 2018 @ 5:30 pm

-

9:30 pm
This event is sponsored by the Friends of Hakalau Forest National Wildlife Refuge
A Hawaii Bird Film Festival featuring several short documentaries. The evening's feature movie will be Albatross the film, plus a video about the wildlife work of the Hawai'i Wildlife Center.
FILM FESTIVAL SHORTS 6:30 – 7:15PM
The Making of the Symphony of the Hawaiian Birds
The short film shows how composers, animators, educators, scientists, and musicians came together to create a brand new symphony to teach young students about Hawaiian forest birds.
ʻAlalāʻs Return to the Wild
Three short films documenting the return of the ʻalalā to the wild on Hawaiʻi island. Follow the 'alalā as they prepared to go into the wild, received their names, and survived nearly one year in the wild.

Saving ʻŌhiʻa, Hawaiʻi's Sacred Tree
"Saving ʻŌhiʻa, Hawaii's Sacred Tree," is a new documentary about Hawai'i's most widespread and important native tree, and how the community is working to prevent the loss of this tree to a new disease called Rapid ʻŌhiʻa  Death.
FEATURE FILM: ALBATROSS THE FILM 7:30PM
The Feature Movie is free to the public. Doors will open at 7:15 PM, 15 minutes before the movie begins. Donations welcomed and appreciated!
On a remote atoll in the North Pacific Ocean, albatross chicks are dying, bodies filled with plastic. ALBATROSS THE FILM unflinchingly shows the horror and grief of this tragedy, but ultimately brings us to a deeply felt experience of beauty and love for life on Earth. Stepping outside of traditional documentary film style, ALBATROSS THE FILM delivers a profound message of reverence and renewal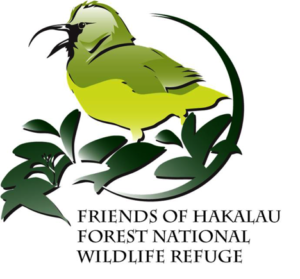 Location: Sheraton Kona Resort & Spa Convention Center
Schedule: Cocktail Reception 5:30-7pm, Feature film 7-9pm
Refreshments: Heavy pupus plus one drink ticket
Early-Pricing (before July 31st): $45
Pricing (after August 1st): $60