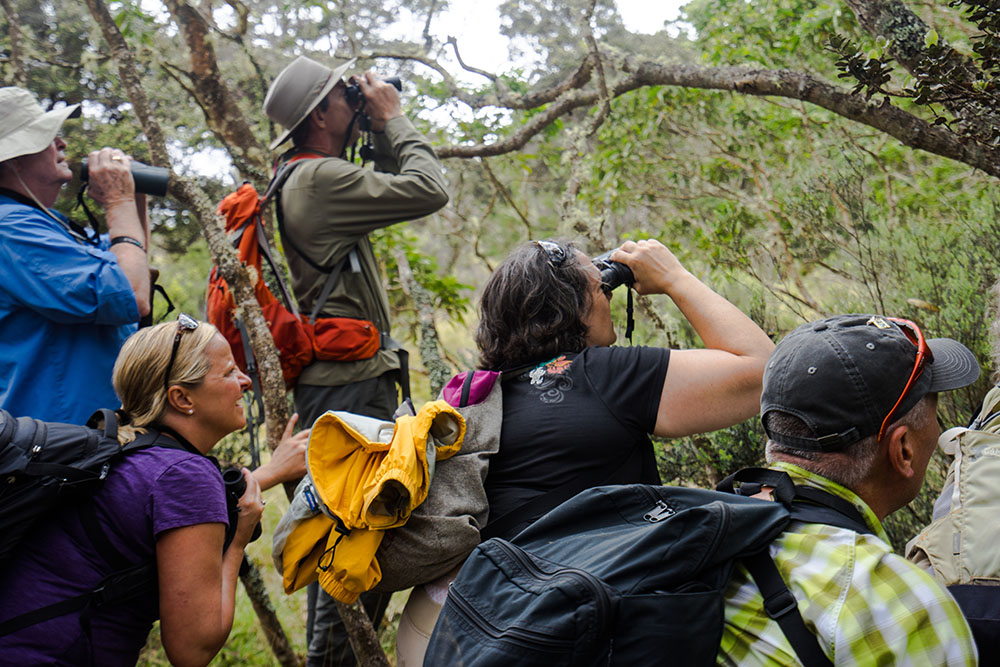 Endangered Native Habitats Birding Adventure
October 16 @ 6:00 am

-

6:00 pm
Nature lovers and birdwatchers delight in exploring two exceptional habitats revealing the evolutionary epic of Hawaiian biology and observing native flora and fauna found nowhere else on earth. We'll spend the day birdwatching in the rainforest of Pu'u O'o and dry forest of Pu'u La'au.
Target Species: Hawaiian Goose (Nene), Hawaiian Hawk ('Io), Short- eared Owl (Pueo), Hawai'i 'Elepaio (island endemic), Hawaiian Thrush ('Oma'o, island endemic), 'Apapane (endemic), 'I'iwi (endemic), 'Akiapola'au (island endemic), Hawai'i 'Amakihi (island endemic), Palila (island endemic). Japanese Bush- Warbler, Red-billed Leiothrix.
Pricing: $200
Transportation: Pickups at 6:00am Courtyard King Kamehameha's Kona Beach Hotel, 6:15am Hawaii Forest & Trail HQ, 7:15am Saddle Road Junction.
Meal Provided: Breakfast & Boxed Lunch & Beverages
Restrictions: Participants must be able to hike up to 3 miles over uneven or rocky terrain. We may encounter cool, wet or muddy conditions. Recommended for ages 8 and up.